Welcome!!!

FIRST PRESBYTERIAN CHURCH of JOHNSTOWN
37 South Market St., Johnstown, New York 12095
Phone: (518) 762-8263 — Fax: (518) 762-2981
The Reverend Leonard Sponaugle, Pastor

SUNDAY WORSHIP SCHEDULE
Handicap access via Clinton Street entrance — elevator available
WORSHIP begins at 10:30 A.M.
Choir Rehearsal: 9:30 am
Coffee Available: 10:00 am
Children's Church School: Sundays September - Mid-June at 10:30 am
Nursery Care Provided at all Services from 10:00 - 11:30 am
In case of inclement weather, the closing of church or other activities
will be announced on WENT (1340AM) or on the church answering machine
(762-8263)
OFFICE HOURS
Monday / Wednesday / Friday — 8:30am to 12:30pm
Tuesday / Thursday — 12:45pm to 4:45pm
Email for Pastor Leonard: pastor@johnstownpresbyterian.org
Email for Office: office@johnstownpresbyterian.org
"Like Us" on Facebook: @johnstownfirstpresbyterian


CPR/AED CERTIFICATION COURSE
Saturday, November 10 at 9:30am in Knox Chapel
Please let Ron Chizek know if you plan to attend

WORSHIP ASSISTANTS IN ADVENT
The Season of Advent will include additional candles and readings during the four Sunday mornings before Christmas Eve, and of course more of the same during the Christmas Eve worship service. Please consider participating in this, either as an individual or as a family. (Actually, a couple of friends could join together to light and read.) It would be helpful if I would know the services are covered well before Advent. Please decide to do this and let me know.
Thanks,
Pastor Leonard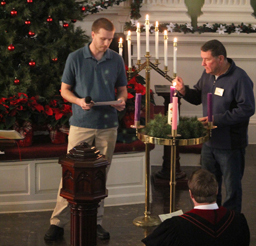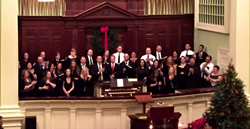 MADRIGAL CHOIR 2018
The Johnstown High School Alumni Choir will bereturning to First Presbyterian Church on December 23 to present its holiday concert. More information will be posted in December.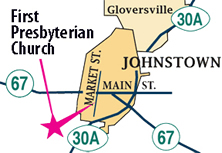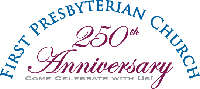 CLICK HERE
for 250th Anniversary Stories and Photos