Christian Education
ZOOM BIBLE STUDY
ADULT CHRISTIAN EDUCATION
In March Pastor Blake held a Bible Study by Zoom titled The Last Week of Jesus' Life. The group read and discussed Holy Week from Palm Sunday to the Resurrection. What really happened? Who told the stories?

When the next Bible Study is scheduled, information will be posted here and on other pages of the website.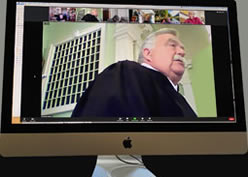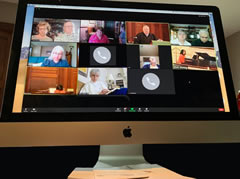 CHURCH SCHOOL AT FIRST PRESBYTERIAN
is on hold during the pandemic.
Usually Church School meets from September - May during our 10:30am Worship Service. Children begin the morning in the sanctuary as part of the congregation and are dismissed from the regular service to their respective classes following the pastor's "Moments with our Children." At this time, due to the COVID, we are not holding youth church school.

We always have room on the Christian Education committee for more people to share in the education of our youth. The more people we have the more ideas to make church school a nurturing experience for our youth.

NURSERY CARE
is not available during the pandemic.
The nursery is now located on the main floor across from
Knox Chapel/Multi-Purpose Room.
INFORMATION & RESOURCES
Check out the links below for information about the Presbyterian Church in our area, in our country and around the world.
Presbyterian Church (U.S.A.) www.pcusa.org
Presbyterian News www.pcusa.org/navigation/news.htm
Presbytery of Albany www.albanypresbytery.org
Presbyterian Outlook http://www.pres-outlook.com/