Welcome!!!

FIRST PRESBYTERIAN CHURCH of JOHNSTOWN
37 South Market St., Johnstown, New York 12095
Phone: (518) 762-8263 — Fax: (518) 762-2981
The Reverend Leonard Sponaugle, Pastor

SUNDAY WORSHIP SCHEDULE
Handicap access via Clinton Street entrance — elevator available
WORSHIP begins at 10:30 A.M.
Choir Rehearsal: 9:30 am
Coffee Available: 10:00 am
Children's Church School: Sundays September - Mid-June at 10:30 am
Nursery Care Provided at all Services from 10:00 - 11:30 am
In case of inclement weather, the closing of church or other activities
will be announced on WENT (1340AM) or on the church answering machine
(762-8263)
OFFICE HOURS
Monday / Wednesday / Friday — 8:30am to 12:30pm
Tuesday / Thursday — 12:45pm to 4:45pm
Email for Pastor Leonard: pastor@johnstownpresbyterian.org
Email for Office: office@johnstownpresbyterian.org
"Like Us" on Facebook: @johnstownfirstpresbyterian


SAVE THE DATE for PICNIC
The Men's Grouop is sponsoring this year's
Church Picnic which starts at 5PM on June 20 — Rain or shine!
Please bring a side dish to share. Men's Group will provide meats.
Children's games provided by Christian Ed.
VACATION BIBLE SCHOOL
This summer, Vacation Bible School will be held at our church August 6-10.
Individuals interested in planning the program should attend a planning meeting on June 16 at 9:30am at First Presbyterian.

BACCALAUREATE for JOHNSTOWN HIGH SCHOOL
Baccalaureate will be held on June 22 at 6pm
at the Johnstown Reformed Church, 351 North Perry Street.


JULY CONFERENCE TO BE HELD IN OUR CHURCH
The New York State Council of Churches will host a dynamic three-day conference, "The Church as a Catalyst for Community Renewal: An Urban-Rural Dialogue" in Johnstown, July 10-12. The event will be held at the First Presbyterian Church, 37 S. Market St.
For more information, please CLICK HERE.
To register, please CLICK HERE.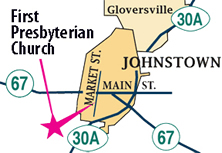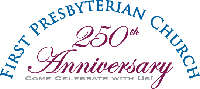 CLICK HERE
for 250th Anniversary Stories and Photos