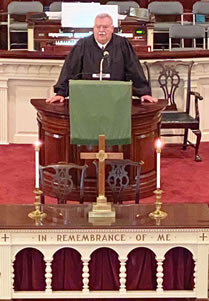 Prayers for our country
and for President Biden
as we look for ways to heal a divided population and a population suffering from covid.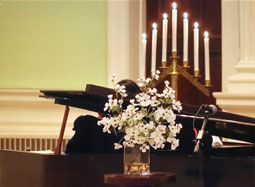 MEMBER & FRIENDS
UPDATE
Here are some updates about our church family that we have permission to share:

• Please offer prayers for Barbara Johnson as she will have surgery soon to address the painful issues in her back.

• Fran Reed called to let us know that his wife Florence passed away in the care facility in Vermont. Our prayers go out to Fran and his family in this time of grief.
Cards may be sent to:
Francis Reed, 43 Post Rd Ext.
Rutland, VT 05701

• Larry King contacted us and asked, "please pray for Maryde in Pineview Commons, waiting for our Lord to call her home to him."

• Please offer your prayers for Carol Hadcock as she continues doctor appointments and treatment for a breathing problem.

• Please offer your prayers for Olga Kehoe who is moving from the hospital to Pine View Commons for rehab in physical therapy for her legs. You may send her a note at:
Pine View Commons,
201 S Melcher St.
Johnstown, NY 12095
PRAYER LIST
Please keep these members of our Church Family in your prayers:

Fran Reed & his family
Shirleen Farrar
Janice Vertucci
Sharon Ritzmann
Bill Pollak
Maryde King
Barbara Johnson
Roseanne Frye
Philip Frye
Olga Kehoe
Carol Hadcock

Include any prayers
you may have in your heart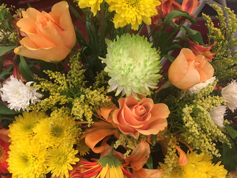 A MEMORIAL GIFT
We are nearing the end of our sound system installation supported by friends and family of Roger Ritzmann.
A dedication is being planned. Contact the church office if you are interested in being trained on the equipment in order to help with this vital ministry.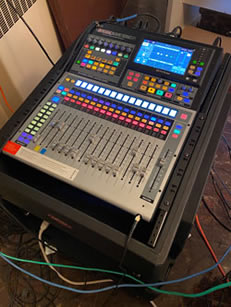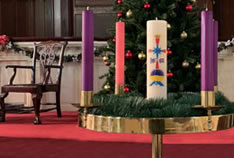 ABOVE: Advent candles, purchased with memorial funds given in honor of William B. & Martha W. Gates.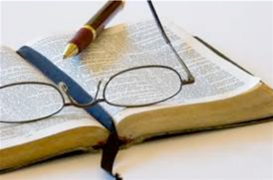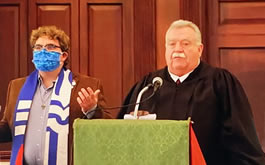 ABOVE: Pastor Blake with Michael Casey, Young Adult Advisory Delegate who attended the General Assembly. Michael addressed the congregation during Worship on October 25, 2020.