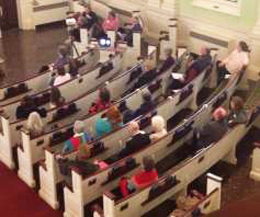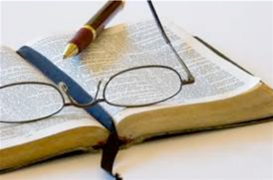 IN MEMORIUM
Roger Ritzmann
A memorial service will be held in the Sanctuary on June 8 at 11am

PRAYER LIST
Please keep members of our
Church Family in your prayers:

Lucy Diener
Philip & Roseanne Frye
Olga Kehoe
Natalie Klohck
William & Winnie Pollak
Bev Grant
Norma Streeter
Emily Kralovic
Christine Sutton
Janice Vertucci
Fred & Patricia Maderic
Lawrence & Maryde King

And any prayers
you may have in your heart

PRAYER STARTER
Father, it's hard for me at times to remember your friendship. Melt my heart as you whisper words of warmth, of comfort to me . . .
OR:
Dear Father, you are so faithful, steadfast, true! In the cross of my Savior, Jesus, forgive my unfathfulness, especially . . .



Sermons & Prayers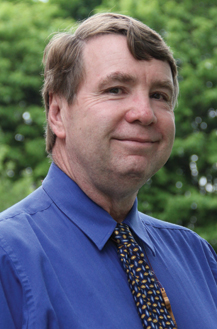 Dear Brothers & Sisters in Christ,

The great poet penned in the book of Ecclesiastes, "For everything there
is a season." I am writing to share the news that my season of service
as your pastor is drawing to a close; my last Sunday with you will be
this coming Easter. Over the past few months, I have been in a season
of discernment as I have wrestled with my sense of call and the needs of
this congregation at this time. When I entered pastoral ministry nearly
twenty-two years ago, I remember being told that discernment is always
the task of faithful pastors, and I have tried to take that seriously in
each of the three congregations I have served. As a part of my
discernment process, I have prayed for guidance and looked for spiritual
direction from mentors and colleagues. The call process that has led me
to the First Presbyterian Church of Watertown, NY was similar to the
call process that led me to you, as I felt God's guiding hand every step
of the way.

In April of 2014, you welcomed me into your church and into your lives
and it has been a privilege to serve as your pastor for five years. I
have enjoyed the honor of being a part of your lives and walking beside
you, especially as we comforted one another in the loss of so many who
were received into God's loving arms during my tenure as your pastor. I
will never forget washing dishes at our Spaghetti Suppers, perusing some
of the items that are donated to the Thrift Store, and especially our
diligent efforts to love this neighborhood on God's behalf.

As I prepare for the next season in my life, I know that this season of
change will be difficult for all of us. Change is always hard, as is the
uncertainty of what is next for the church that we love as you enter a
time of transition. The Session and I will be meeting with the
Presbytery and its Committee on Ministry next week to talk about the
future and to ensure that the transition is accomplished as smoothly as
possible.

Please join me in holding our church family, the leadership and my
family in prayer during this season of change. May God bless us all and
surround us with the strength and hope that we need in this time of
moving into what is next for all of us.

Faithfully & Gratefully,
Pastor Leonard

Pastor Leonard's new mailing address:

Rev. Leonard Sponaugle
2455 Alexandra Meadows
Watertown NY 13601