Missions
OUR MISSION STATEMENT
The members of First Presbyterian Church (U.S.A.) of Johnstown, believe that we are called to be the people who embody the love of God in Jesus Christ thereby becoming covenant people in who Christ again lives. We will work especially hard to provide programs for youth, educational and informational programs for the community (i.e. Parenting, aging parents, family issues, Habitat for Humanity, the Food Pantry, Hospice) and tending to people with special needs through in-home visitations and providing spiritual care in area nursing homes. We will plan and celebrate a Spirit filled, prayerful worship service each Sunday and we will provide Christian education for children and adults. We care about the connectional church and we will participate in Presbytery, Synod, General Assembly governance through prayers, financial resources, and serving as delegates and commissioners. We will participate in local ecumenical programs (i.e. Johnstown Council of Churches) and support global church reconciliation through the World Council of Churches.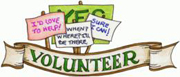 DEACONS READY TO HELP

Our Service - The Book of Order states that "The office of deacon as set forth in Scripture is one of sympathy, witness and service after the example of Jesus Christ."
We feel as deacons, to carry out this charge, we need to personally get to know everyone in the congregation by making contacts periodically throughout the year. These conversations are a great opportunity to let us know if you have noticed that someone you know who usually attends church is missing or ill so that we can check on what their needs might be.
This effort is not an attempt to keep track of individual church attendance, but a genuine attempt to make sure someone who needs help doesn't slip through the cracks. So, when you are approached by a deacon, take a minute to chat and get acquainted, for we think it will be an opportunity to bring us all closer together.

Prayer Chain
Do you need prayers or know of someone who might?
Kindly call the church office or any of Prayer Chain members with your prayer request. Prayer Chain Members are Ruth Carey, Donna Chizek, Mona Cole, Liz Custer, Carol Hadcock, Jane Smith or Donna Van Aernam. If you would like to be a part of the Prayer Chain, we would be happy to add you to the list.

If there is anyone who would like to attend church services but is unable to drive, please call the church office (762-8263).
Prayers are asked for some members of our congregation who are not feeling well. Remember we are here if anyone needs us. Please contact a deacon or Joanne at the church office to ask for help.
—Donna VanAernam, Chairperson



COMMUNITY FREE LUNCH PROGRAM
Our Free Lunch to the neighborhood has expanded from one Saturday a month to two Saturdays each month! This is wonderful! This program / ministry is making a difference in our neighborhood. It is not just food that people are receiving. The companionship around the table is a joy to see and experience.
Of course, another benefit to this expansion is another opportunity for you to participate in mission. Please prayerfully consider helping out at our free lunch program and contact Helen Thompson for details.
JOHNSTOWN FOOD PANTRY
The Twin Cities Council of Churches has asked all churches for help with the Food Pantry all through the year. There is a wooden chest in the vestibule for your convenience. Please take a moment to share with the less fortunate in our community. Your thoughtfulness will be appreciated by all concerned. If you have any questions please call the church office. Again, thank you for helping us with this important task.
EXPANDED HOURS FOR JOHNSTOWN'S FOOD PANTRY
The Council of Churches Food Pantry is expanding its hours of operation to include every Wednesday from 4:00 - 6:00. If you are interested in volunteering one Wednesday a month please call Roger Rhodes (256-5766) or Carol McGrattan (774-8780).

Some items needed are:
Peanut Butter - Jelly - cereal - instant oatmeal - canned fruit - spaghetti sauce - tomatoes - meals in a can - (stew, ravioli, spaghettio's, or boxed hamburger helper, etc.)boxed macaroni and other types of pasta, canned meats - tuna, chicken. All food items must be non-perishable. Plastic and cans are preferable over glass jars.

INFORMATION & RESOURCES
Check out the links below for information about the Presbyterian Church in our area, in our country and around the world.
Presbyterian Church (U.S.A.) www.pcusa.org
Presbyterian News www.pcusa.org/navigation/news.htm
Presbytery of Albany www.albanypresbytery.org
Presbyterian Outlook http://www.pres-outlook.com/